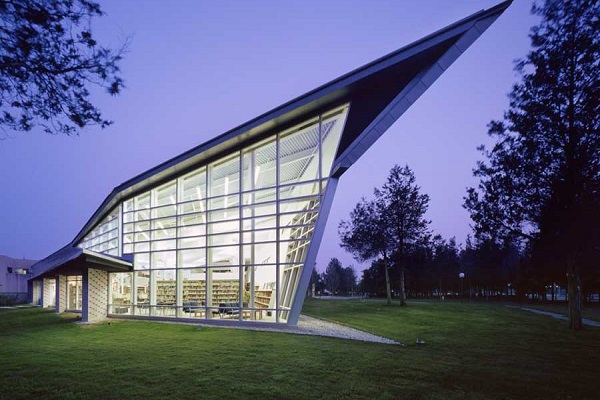 LOYALIST COLLEGE, CANADA:
#DestinationLoyalist August International Newsletter – Loyalist College to reopen to 100% capacity in September
Loyalist College is preparing for an exciting September as we safely welcome students back to campus! International students planning to enter Canada for their Fall 2021 program are required to follow the procedures outlined on our Travel to Canada web page and provide at least 15 business days notification before traveling to allow enough time for our team to prepare the proper documentation. Please keep these important dates below in mind.
September 7: Orientation for first-year students
September 8: Classes begin – all students
September 21: Day 10 of the semester – last day to complete registration*
International students are encouraged to pursue the many scholarship and bursary opportunities available.
* Students in programs that are listed as 'In-Person' or 'Hybrid', are required to arrive in Canada and complete 14 days of quarantine (if required) before September 21, 2021 which is the registration deadline.
News and Information
Loyalist College to reopen to 100% capacity in September and requires all individuals intending to be on campus to be fully vaccinated by November 1, 2021.
We are proud to announce that the Ministry of Colleges and Universities has indicated that all in-person instruction and on-campus activities at Loyalist College may resume this September without capacity limits or physical distancing requirements.
Since the start of this pandemic, we have put the health and well-being of our community first and will continue to do that as part of our dedicated safe return to campus this Fall. With the advice and support of local Public Health, Loyalist College will be implementing a vaccine policy requiring all individuals intending to be on campus to be fully vaccinated no later than November 1, 2021.
Read the full Messages from the President here.
Pre-Service Firefighter Education & Training Program
Loyalist College's Pre-Service Firefighter Education & Training program has recently been opened to international students for the Winter 2022 intake. Students will learn the skills and knowledge to prepare them for success in the fast-paced and rewarding field of firefighting with this program, which conforms to the requirements for the National Fire Protection Association (NFPA) 1001.
Refund Processing for Fall 2021
Any student who is unable to attend our Fall 2021 semester should request a deferral to the next available intake when possible. Students who wish to request a refund of their paid tuition fees are required to initiate a refund request on the IAS application portal before September 21 as indicated on our Academic Schedule.
To request a refund on IAS application portal, please complete the following steps:
Go to Loyalist College offer and "Withdraw Acceptance'.
Once you select 'withdraw the acceptance', a window will pop up and you must select reason for withdrawal. Select 'No' to a deferral and 'Yes' for a refund.
On Refund Request Details page, upload refund request and any other supporting documents.
Once submitted, the team will review to approve the request and send a notification to our Accounting Department to refund the fees. Fees must be refunded to the home country and cannot be refunded to other postsecondary institutions or directly to the student. Refunds can take 4 – 6 weeks for funds to arrive in the account. Refund administrative charges and policy details can be found on our Refund Policy web page.
Canada to Introduce New Open Work Permit for Essential Workers and International Student Graduates
Temporary residents who applied for the new pathway to permanent residence for essential workers and graduates can now get an open work permit while they wait for the results of their application. Read the full article here.
Virtual Trades & Tech Discovery Day for New Canadians
The skilled trades and technologies offer incredible career pathways and Skills Ontario is excited to engage New Canadians to explore them! Students can expect to hear from tradespeople, build their network, and learn about opportunities at the free Virtual Trades and Tech Discovery Day for New Canadians on Thursday, August 26. Register online here.
Loyalist College COVID-19 Vaccination Clinic
Loyalist College will be offering its own immunization clinic for staff and students at its Belleville campus starting Monday, August 30. The clinic will be run through the Loyalist Student Health Centre and will be free of charge.
Loyalist Contact Information Resource
We created a web page to assist international students with their admissions and registration questions.
Contact InternationalAdmissions@ loyalistcollege.com for all questions related to:
Application approval uploads
Program availability
Payment inquiries
Deferral requests
Anything related to the application process and status
Registration and timetables
Contact International@loyalistcollege.com for questions related to:
Pre-arrival and quarantine planning (if required)
Contact Residence@loyalistcollege.com for questions related to:
On-campus housing options
Social media inquiries: