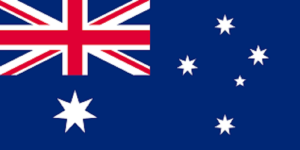 Australia is one of the most famous countries in the world, offering world-class education to its students. Thousands of international students went to study in Australia. It is the 14th largest economy in the world. There is no discrimination in education in Australia and its most safe place for international students.
With a population that originates from more than 200 countries, Australia is the most friendly and accommodating country globally. The country's outdoor activities have always encouraged people to come together, gathering around a barbeque or at sporting events.
Australia is one of the most developed nations globally, and its education system is much better than that of India. Getting an education from such an advanced country is a dream of many students.
Benefits of studying in Austalia
Students from all around the world
Over the past few years near about 200,000, international students have got their education in Australia. Their degree from Australia can help them get a job anywhere in the world. That is most great benefit to study in Australia.
Work while Studying
Internation students in Australia can do part-time jobs in their free time. This can help them to cover up their expenses while studying. Students from abroad are permitted to work 40 hours in 2 weeks. Working beyond that would be illegal.
Good weather
Most parts of Australia enjoy great weather, which is a bonus for students. Except for some places, Australia's climate remains moderately warm to downright hot year-round.
Nearby Area
Australia has got many areas within the country. There are many beautiful regions in the country where you can visit for short breaks and refresh your mood.
QUALIFICATIONS OFFERED
Doctoral Degree
Master's Degree
Graduate Diploma
Graduate Certificate
Bachelor Degree
Associate Degree
Advanced Diploma
Vocational Graduate Diploma
Vocational Graduate Certificate
Advanced Diploma
Diploma
TEST REQUIREMENTS TO STUDY IN AUSTALIA
TOEFL: Test of English as a Foreign Language (TOEFL)
IELTS: International English Language Testing System
PTE: Pearson Test of English (Academic)
OTHER REQUIREMENTS
Academic
Undergraduate
Undergraduate courses require an Australian Senior School Certificate of Education (Year 12) or the overseas equivalent of Australian high school matriculation.
Postgraduate
Entry to postgraduate courses requires satisfactory completion of a first degree at the undergraduate level.
Work Experience
Several professional and vocational courses require relevant work experience. For instance, many MBAs or master's courses in information studies require at least a couple of years' work experience to study in Australia.
INTAKE
Feb/July/ November
But many of them fail to get a study visa in Australia. Still, you don't worry as Magicaloverseas are an expert in study visa consulting if you dream of studying in Australia. Magicaloverseas, an abroad instruction specialist to help you study in Australia.
Australia offers a wide range of colleges and universities that you can choose to study from.
They have rich cultural diversity as you find people from all around the world there.
Understandably, people may sometimes feel the need to use a migration agent to assist them, but they must be careful not to be taken advantage of. If people use a migration agent, make sure they are registered.