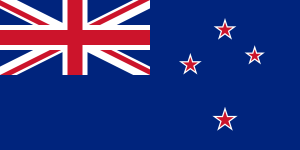 New Zealand is one of the most peaceful and safest countries in the world with 2nd rank in safety index. Another reason why this captivating place is quite popular among students is the world-class educational institutes and work opportunities. New Zealand welcomes a great number of international students to attain their world recognized and accredited education which makes it possible for International students to be comfortable as soon as they reach the country.
NZ Study Visa Eligibility:
In New Zealand, Education Qualification is on the level base according to the skills and knowledge. To get an offer letter from any institution, students need to pass an English proficiency test which can be either IELTS or PTE.
English Proficiency Test for NZ Study Visa:
After Senior Secondary (10+2):
Students, who have already completed senior secondary in their home country, will be able to get admission in joint Course Level 5 & Level 6.
IELTS or PTE Score Requirement:
In most cases, Overall Bands must be 5.5 but not less than 5. However, It should be Overall 6 and not less than 5.5. PTE & TOFEL Test is also acceptable.
After Graduation (B.A., B.com, B.sc, B.tech or any other stream):
In most scenarios, you are required to have Overall 6 bands but not less than 5.5 or Sometimes Overall 6.5 not less than 6.0 as per the course and college requirements. When you will choose NZ for your further study after Graduation, You will be promoted to level 7 and then voluntarily, you can continue with level 8 and level 9 educations.
Choose one of the Best IELTS institutes in Shahabad, Kurukshetra, Haryana to attain a high score in IELTS or PTE.
Study Requirement:
The study percentage completely varies on education programs and levels. For each course, Indian students need to meet a minimum academic record of 65% and above in Class XII will be required. Some Diploma programmes can be attained by students who have secured below 60%. It's not necessary that students should have completed 18 years of age before joining a course.
Health Medical For NZ Study Visa:
Students who are willing to choose NZ for their career and further education must meet their official requirements related to good health. Before lodging the visa application, it is mandatory to put a check on the Health section which demands Medical of the student including Chest X-ray certificate from their list of panel doctors. Moreover, It must not be older than 3 months at the time of submitting your visa application.
Character Certificate for NZ Study Visa:
One of the other requirements Immigration officers always have an eye on is the Character of the candidate. You must not be having any on-going police case or accused of illegal activities. For that, Police Clearance Certificate is necessary which can be easily get from your district's SDM office by filling an application form.
Fund Requirements for NZ Study Visa :
This section is the predominant part of your visa application and cannot be ignored at any cost to accomplish your visa process. To support yourself, you must be financially sound that is what the NZ government wants from every single International student which is completely appropriate. Between 16 lac to 30 lac, Indian rupees must be 6 months old and genuine is the preliminary requirement of funds. These funds completely vary as per the course and college you have chosen. Actually, Funds need to cover the 1-year living cost as well as the fee of your full program. Students who will travel for 2 years study program then 2nd year's amount not necessarily to be 6 months old. For covering the living cost, FTS (Fund transfer scheme) has been issued by the NZ government agency where you will get your account opened from ANZ Bank and deposit NZ$15000 (Refundable Security). This money will be returned to you by the bank in the form of every month's installment.
Funds allowed: Applicant, immediate family member (spouse, parents, siblings, grandparents, or parents-inlaw) and if you can prove your relationship to this person, education loans
Funds may include (but are not limited to):
› Funds held by you or on your behalf.
› A notice of the award of a full scholarship.
› A Financial Undertaking for a Student (INZ 1014) form completed by an acceptable financial guarantor.
› A Sponsorship Form for Temporary Entry (INZ 1025) completed by an acceptable sponsor.
SOP & Cover Letter:
Firstly, The meaning of SOP is the Statement of Purpose which is actually an introduction of you that will be presented to the college and visa officer. This must be written by the student himself, notwithstanding, help can be taken from anybody to understand the format and structure. This is something that really helps to get the offer letter from college and a visa from the visa officer. The SOP must clearly present the reason of choosing that particular college and country. Apart from that, you can convenience your visa office that you will surely come back to your home country after completing your study.
Read more about how to write sop for NZ, Canada, Australia, and the UK
Few common questions asked by the visa officers.
Why did you choose NZ?
Why did you select this particular institute?
Did you consider any other options?
For which course are you going?
What knowledge do you have about this course?
What will you do after the completion of your study?
Will you come back to your home country after completion of your visa?
and many more …….
Any help related to NZ Study Visa application, NZ Study Visa Interview, and Admission in NZ college can be perfectly taken care of by One of the most reliable Visa Consultant Magical Overseas in Haryana & Punjab.
Colleges & Intakes for NZ Study: 
There are two major intakes offered by the universities and colleges of New Zealand, especially for the undergraduate, graduate, and master programmes.
Admission in vocational courses may be taken in the intakes of months March, April, and May.
List of some popular colleges and universities in New Zealand.
The University of Auckland
University of Otago
University of Canterbury
Massey University
University of Waikato
Auckland University of Technology
Victoria University of Wellington
Auckland Institute of Studies
ATC Vision
Inspire 2
Abacus Institute of Studies
If you are looking for Best Visa Consultant/Expert for New Zealand Study Visa in your region, near you, in your city, in Shahabad, Kurukshetra, Ambala Cantt, Ambala City, Karnal, Chandigarh, Punjab, Patiala or anywhere in India then feel free to contact Magical Overseas which is considered as one of Top Visa Consultancy by many residents.
Fees & Charges for NZ Study Visa:
College Offer Letter Application Fee: 
Most of the NZ colleges do not charge any application fee for the offer letter. It means that you can apply for more than 1 institute or University.
Visa application:
NZ Study Visa Application fee (embassy fee) is $330. It would be approximately Rs. 16000 (Indian Rupees) vary on currency conversion.
College Tuition Fee: 
It is very much obvious that the fee would be different from college to college and courses to courses. When it comes to taking admission to the Level 6 program then it would be from $16000 to $24000. However, the average fee goes high when you go for a Level 7 course which is estimated at $20000 to $33000. For Level 9 Course (Master degree), You may have to pay approximately $33000 to $45000.
FTS (Fund Transfer Scheme) Account:
Many people ask "What is FTS?" as most of them are habitual of listening to the word GIC. The meaning of FTS or FTS stands for Fund Transfer Scheme.
This scheme is offered by ANZ Bank of New Zealand Limited (ANZ) that allows students to transfer their living expenses of 1st year of study to an ANZ bank account in New Zealand. These funds are released periodically to support students while they are in New Zealand. As the student will reach in NZ, after completing some basic formalities of ANZ bank, one can withdraw $1250 dollars out of $15000. You are allowed to withdraw $1250 each month for up to 12 months.
ANZ bank is allowed to keep your fund for a maximum of 90 days. In case you change your plan of traveling for more than 3 months then ANZ bank will have to close your FTS account and refund your $15000 back to your account. The money will be transferred to the account under your name or the account you used to send money to the FTS account. You will have to submit the TT copy in order to get the refund so make sure you keep it safe with you. In any circumstance you get a refund then the bank will provide you different ways such as Bank cheque or IMT(International Money Transfer) to receive your money back. IMT would be the best option for Indian students as you will get money directly in your account. For that, you will have to have filled IMT form (will be given by bank), Passport first page copy and TT copy along with that NZD 28 will be charged a transfer fee.
Medical Fee: 
NZ embassy only demands the half medical which would be the X-ray of the study visa applicant.
Charges: Around 1700 INR
After getting your visa approval, you will have to send your passport to VFS Global Center for the visa and verification.
Accountant Report:
You will also have to a reasonable amount of 500INR or 1000INR to the accountant to get the report of
Passport handling:
Physical (Paper) Applications : –
India (By Courier): INR 1124 (pay by demand draft) or USD 18
Passport Handling Fee for Online Applications: –
India (By Courier): INR 747 (pay by demand draft) or USD 12
Click on Study Visa Fee For and Handling charges by VFS Global to know more.
List of Documents:
Academics Colored Scan and Photocopy (Notarized)
Copy of the identity page(s) of your current passport
An acceptable offer of place from a New Zealand education provider
Student Visa application fee and applicable levies.
Proof of Funds
Bank statements for the past 6 months
Bank Balance Certificate
Affidavit of sponsoring
Statements/certificates showing fixed deposits at least 6 months old
Education loan sanction letter from an acceptable financial institution (if Any)
Tax returns showing income and saving patterns
Sale of property agreements
English language proficiency certificate (IELTS/PTE)
Chest X-ray certificate and/or medical certificate
Police certificate
Provide a cover letter or statement of purpose
Provide a copy of each page of your current passport that has a visa label, exit stamp, entry stamp,
or cancellation stamp.
Provide evidence to support what you have told us in your application and cover letter/statement of
purpose.
Submit a copy (TT) of the college fee paid receipt and deposit money in the FTS account.
List of Colleges & Universities:
There are a lot of things that you need to take care of to save yourself from the visa rejection. That is why Magical Overseas, a team of expert & professional visa consultants is here to help you out with our profound knowledge and experience in Study Visa. Magical Overseas is known as The best visa consultancy service near me where you can contact for any query related to the study visa of New Zealand, NZ Study Visa Refusal Cases, or Choose the best college for study in New Zealand. We don't charge any consultancy fee as well as you will pay the college fee and fts after your visa approval.